RAM AGPACK INCLUDES
Financing terms to match your farm's unique income cycle from AgDirect®, Powered by Farm Credit®
25% off MSRP on Rhino Ag products PLUS a gift card valued between $100-$200
$250 Soybean seed rebate, or $1000 corn seed rebate from NK Seed
$1000 toward AgroLiquid Crop Nutrition
1 Year Subscription to AgriEdge
$1000 toward a new Reinke irrigation system
$500 toward parts on existing Reinke system
Industry exclusive discounts on many Gallagher livestock products
Ram Exclusive after purchase rebates up to $1000 on EBY Stock, Equipment, and Grain trailers
$250 Rebate on Knapheide upfit to your RamAg truck
Stack all of these benefits on top of any manufacturer incentives (FCA, Business Link, CNH, etc.)
HOW TO GET YOUR RAM AGPACK BUNDLE
1. Find a Ram Agriculture Dealership
2. Simply verify your ownership of, or in, an agricultural enterprise
3. Receive the Ram AgPack bundle of farm and ranch tools as our way of helping you realize greater efficiency and profitability
Built for the people that truly know work, Ram trucks rely on a foundation of power, performance, and a commitment to reliability that is second to none. Of course, when you have roots dating all the way back to 1917 and the first trucks to hit dirt roads, placing an emphasis on these core concepts isn't just a good idea – it's the only way to still be at the forefront of the marketplace over a 100 years later.
For the farmers, ranchers, and all the other hard workers in the agriculture industry here in Bismarck that know the importance of getting the job done right the first time and making the most of a day out in the field, we are proud to invite you to lean on the power and history of the Ram name via Eide Chrysler's Ram AgPack promotion. Designed to give you the tools you need to continue maximizing your vital and important work, this package of farm and ranch management tools is free to you with the purchase of any qualified Ram truck here on our lot.
With this in mind, now is a great time to get to know Bismarck's leading Ram Agriculture Dealership, Eide Chrysler. From helping you take advantage of special financing, rebates, and offers to pairing you up with the perfect work-ready Ram, it is safe to say that the pickup experts on our team have everything needed to ensure that you make a smart choice when the time comes to drive back to the farm or ranch in a new truck.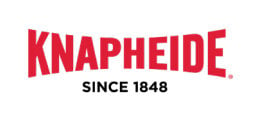 Download RAM AgPack Promo Flyer