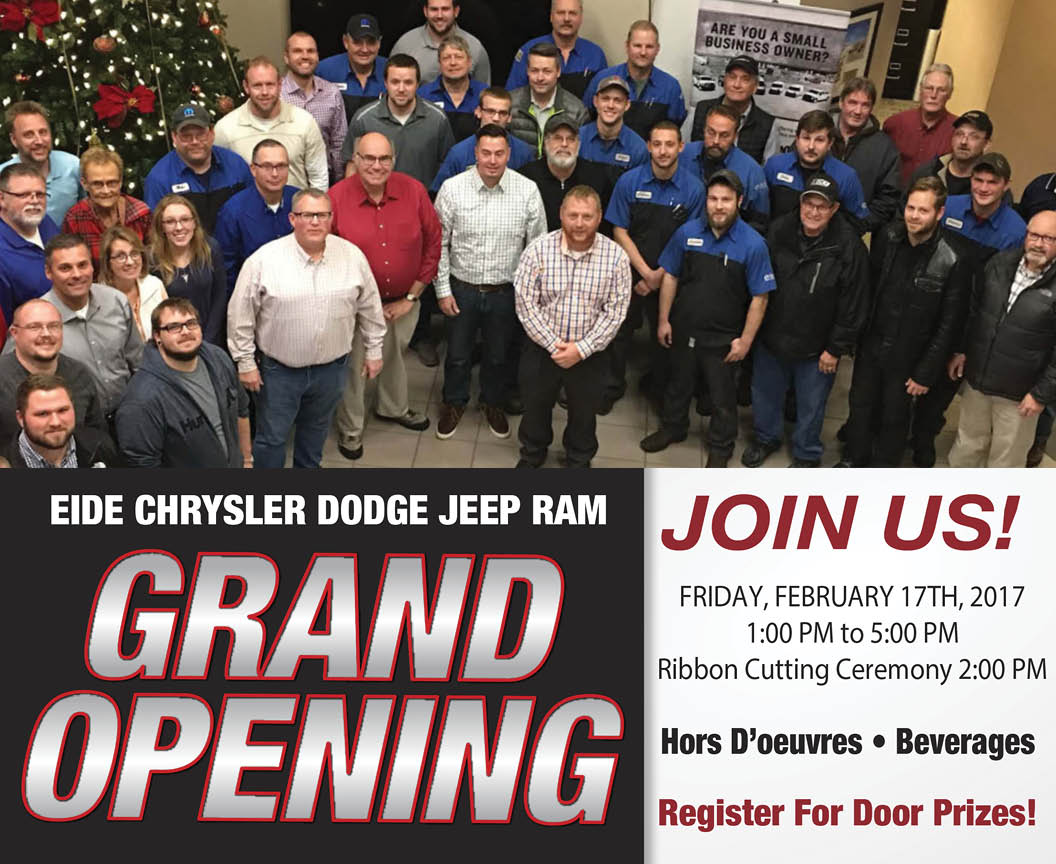 It's finally here – the official Grand Opening of Eide Chrysler Dodge Jeep Ram in Bismarck!
We would like to officially invite anyone and everyone to join us on Friday. Our dealership will be serving food, beverages, and more.
Whether you are a long-time Eide or Ryan customer or you have never been in our dealership before, everyone is welcome.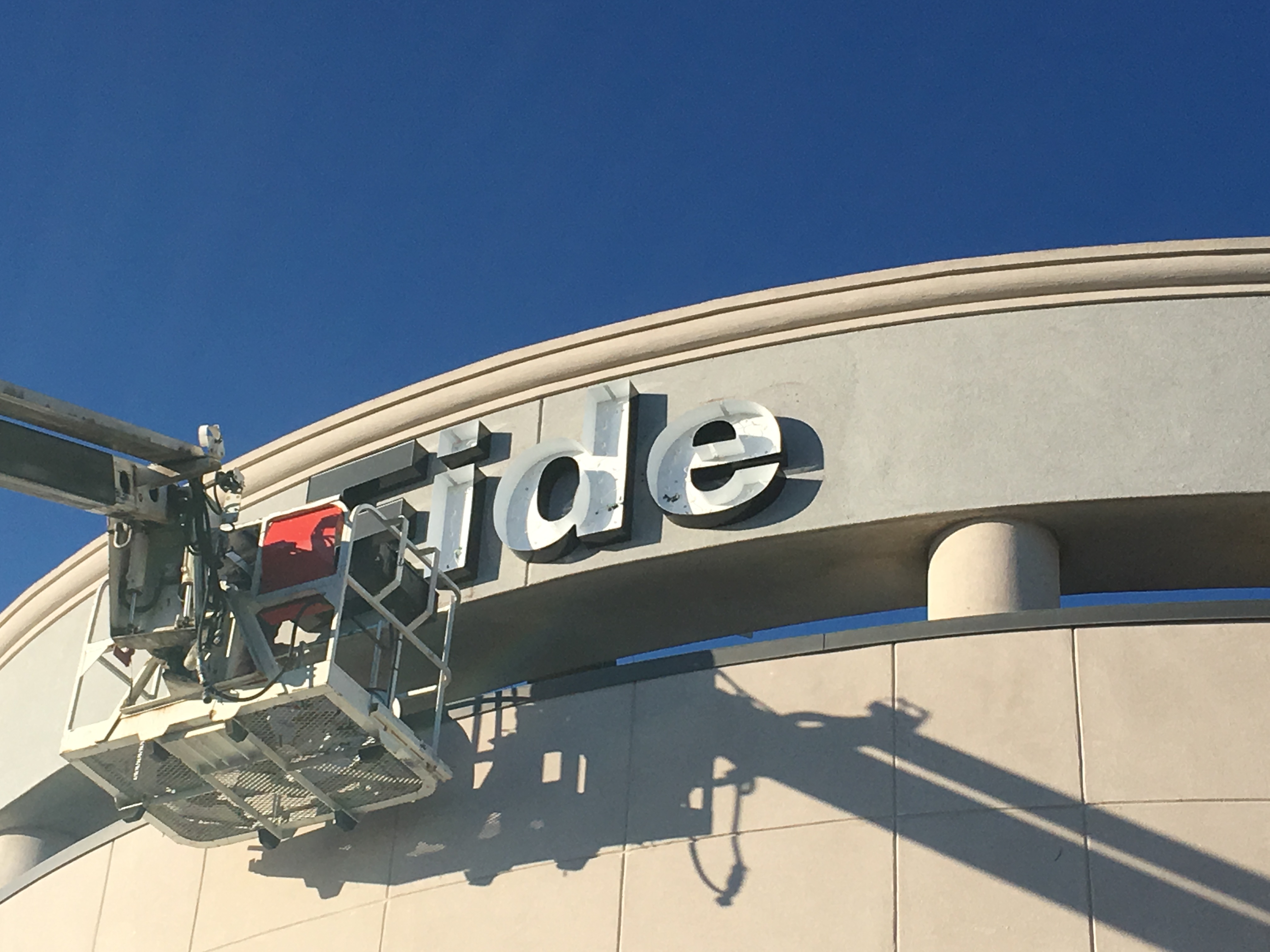 We have spent our first two months in business changing over all of our systems.
The final part of the process was putting the "Eide" letters up on the building and we were able to get that done a couple of weeks ago.
All of us on the Eide Chrysler team are very excited to celebrate this occasion and we hope to see you here.
You can RSVP on Facebook or just show up any time between 1-5pm on Friday, February 17th.
See you soon!
Jesse Peterson
President/General Manager
Eide Chrysler Dodge Ram Jeep