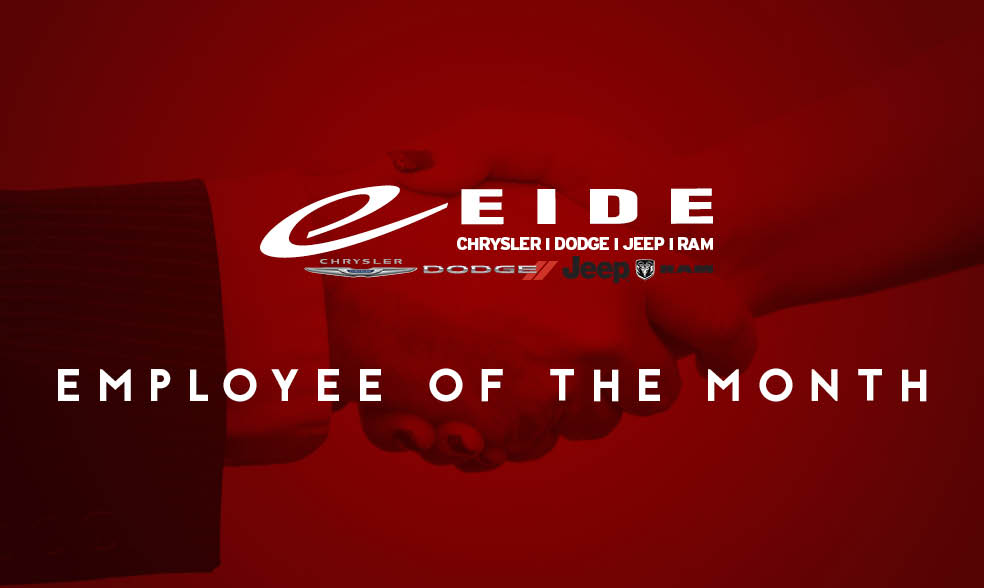 We're proud of the customer service we offer at Eide Chrysler, and we couldn't provide that excellent service without the team of exceptional employees who work here.
Landon Miller has been with the Eide Chrysler store for three years. If you have service done on your Dodge, Chrysler, Jeep or Ram, you'll want to watch for Landon.
According to Steve Schaefbauer , Eide Chrysler's Service Manager, Landon is a quick learner.
"He's working on his Chrysler certifications and is training to be a technician. He is a level two already," Schaefbauer said. "He's going to be one of our top technicians."
Schaefbauer said Miller has a good personality and work ethic.
"Landon is a decent guy to work with. He works really well with others."
Miller also excels in customer service.
"Landon is very good with customer service,"Jesse Schuchard, Eide Chrysler's General Sales Manager said. "He stays late to make sure a job gets done right. Landon is a pretty versatile guy. Anything from normal technician work to installing accessories. He's a utility guy that can really step in and do anything."
---
Read on to learn more about our Employee of the Month, and subscribe to our blog to see future Employees of the Month.

Landon Miller
Service Technician
Eide Chrysler's Employee of the Month for May 2017
---
How long have you been on the Eide Chrysler team
Miller: I've been working with cars since December 2011, and have been at the Eide Chrysler location since their opening.
What are your main responsibilities at Eide Chrysler?
Miller: I work in the service department.
What's the best part of your job?
Miller: The people. It's a friendly staff and people are really easy to get along with.
What is one thing that sets Eide Chrysler apart from other Bismarck dealers?
Miller: To me it's just your customers are different than the customers you get elsewhere.
Who would you like to thank for this award?
Miller: It's my first time winning this award. I want to thank everybody here at Eide Chrysler. They help me out when I'm in trouble. Everyone is easy to talk to and knows what they're doing.
---